Where To Shop for The Best Festival Wear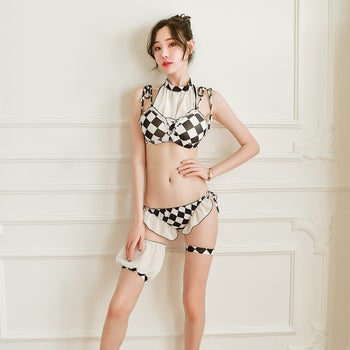 Ashley's Cosplay Cache carries only costumes, ravewear, festival fashion and more with excellent ratings from customers. What do our choices in festival wear say about us? Fashion choices in general let people know what we like or what we are interested in. Festivals, edm, and dance wear does that even more because we have so much more freedom to express ourselves and to put on another persona that we may not display on a regular day. This anime checkered black and white bikini is not only an awesome choice for cosplaying but also to wear to any music event. Stay cool but spectacular in this fantastic bikini.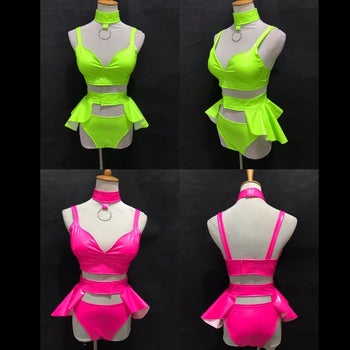 Don't shop for poor quality fashion at other stores. At Ashley's we only choose the best quality products and our customers give the best ratings. A lot of time and effort is put into the research for our products. You will not be dissappointed when you buy amazing festival outfits like this fluorescent yellow or pink bikini outfits with a matching choker. You will be having so much fun feeling good wearing an outfit like this.